Regular price
Sale price
$99.00 SGD
Unit price
per
Promo
Sold out
Shipping Information

Enjoy free shipping on all orders above $200 (within Singapore). For all other orders, just add products to your cart and use the Shipping Calculator to see the shipping price.
Customer Service

Feel free to contact us using our form or call +6591476056. Our hours of operations are from 9.00am to 6.00pm, Monday to Friday, not including Holidays.
Share
View full details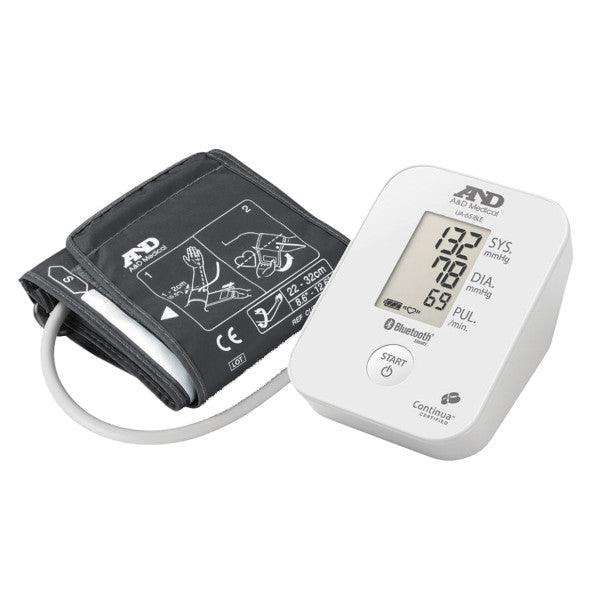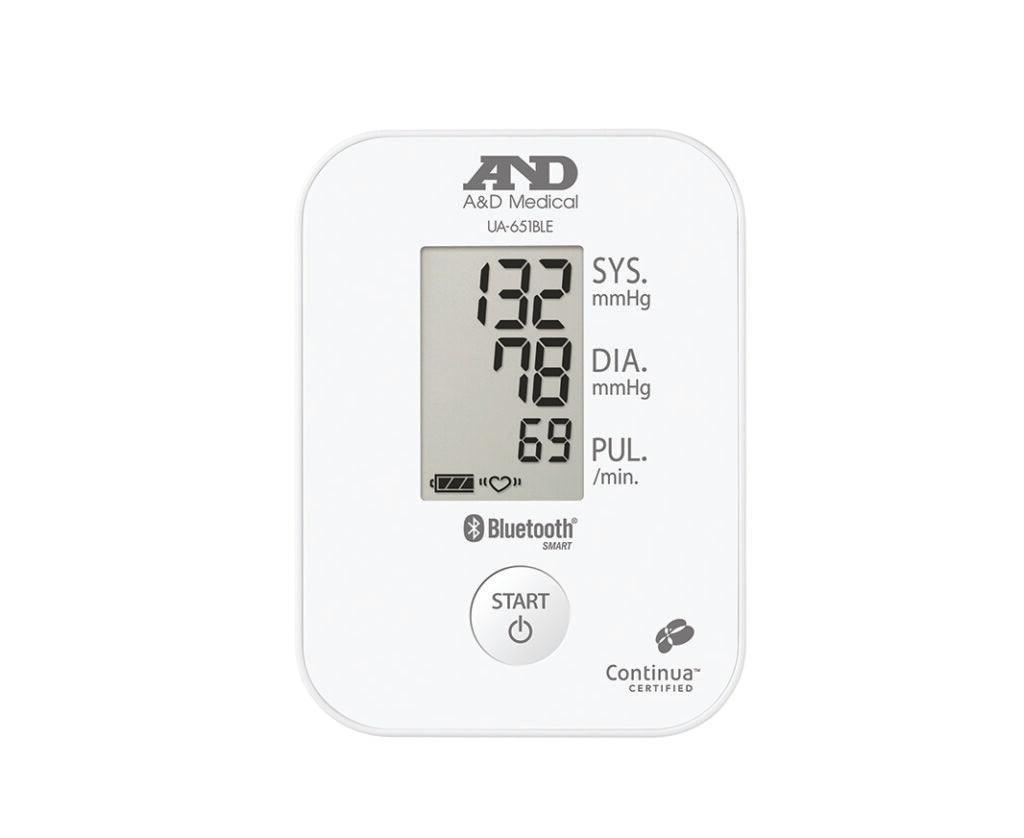 Product Details
Product description

Staying fit and keeping well is a challenge in our busy lives. A&D Medical has developed a line of products that help you connect your everyday lives to what is healthy. A&D blood pressure monitors help you to check your progress as you work to maintain or improve your overall health. The UA-651ble was designed with A&D's original concept of blood pressure monitors for easy and accurate monitoring in mind. With a 3-line display and one-touch operation, it retains our fundamental principle of designing easy-to-use monitors. Bluetooth Ver.4.0LE. Bluetooth communication (Windows, iOS, Android).
Features

Clinically validated for accuracy (ESH2010)

Bluetooth Ver.4.0LE

Bluetooth communication (Windows, iOS, Android)

Internal memory of 30 data records

Irregular HeartBeat (IHB) indicator - LCD only

Extra large 3-line display for easier reading of results

One-touch measurement

Latex-free and metal-free, slimFit Cuff

Compact design for portability
Specifications

Measurement method
Oscillometric measurement
Display type
Digital LCD, Pressure/Pulse displayed simultaneously
Measurement range
Pressure: 0 - 299 mmHg
Systolic pressure: 60 - 279 mmHg
Diastolic pressure: 40 - 200 mmHg
Pulse: 40 - 180 beats / minute
Measurement accuracy
Pressure: ±3 mmHg
Pulse: ±5%
Power supply
4 x 1.5V batteries (LR6, R6P or AA) or
AC adapter (TB-233) (Not included)
Number of measurements
Approx. 700 times LR6 (alkaline batteries)
Approx. 200 times R6P (manganese batteries)
With pressure value of 180 mmHg at room temperature of 23 °C
Memory storage
30
Cuff
SlimFit Cuff with plastic D-ring / Arm circumference : 22-32cm
Operating conditions
+10°C to +40°C / 15%RH to 85%RH/800 hPa to1060 hPa
Transport/Storage conditions
-20°C to +60°C / 10%RH to 95%RH
Wireless communication
Bluetooth Ver.4.0LE BLP
Communication specifications
*Continua Design Guideline 2013 Version 4.1 (ITU-T H.810 (12/2013) Part 0, Part 1)
Dimensions
Approx. 96 [W] x 68 [H] x 130 [D] mm
Weight
Approx. 250 g, excluding batteries
Options
SlimFit Large Cuff (31-45cm) : CUF-F-LA
Wide Range Cuff (22-42cm) : CUF-I AC
Adapter (C/BF plug) : TB-233C/BF

*Continua certification is instituted and promoted by PCHA to certify compliance to Continua Design Guidelines. The guidelines were developed to realize an end-to-end interconnected service for healthcare products.
How to use

Sit on a chair with your back straight, your legs uncrossed, and your feet flat on the floor.

Place the cuff securely on the arm. Rest your arm on a table for support and make sure the cuff is at heart level.

Press start. During your measurement, do not talk or move.
What's included in the box

Blood Pressure Monitor with Cuff x 1
Remote vital sign monitoring can help to improve the quality of care for seniors. Through Blissfull Vitals functions in Blissfull Life app, family members or healthcare providers can remotely monitor seniors' vital signs and other health metrics, which can help to identify problems early on and prevent them from becoming more serious.

Taking and synchronizing measurement data from medical devices can be a daunting task especially for seniors. In Blissfull Vitals, we simplify remote vital sign monitoring by automatically synchronize measurement data from bluetooth-enabled medical devices such blood pressure monitor, glucometer, thermometer, oximeter and weighing scale through mini gateway. All our seniors need to do is to take the measurement and data will be automatically synchronized after measurement is completed, is that simple. Caregivers can receive the measurement data instantaneously through Blissfull Life app, be alerted when reading is out of thresholds, receive notification should senior forgets to take reading and keep track of health data.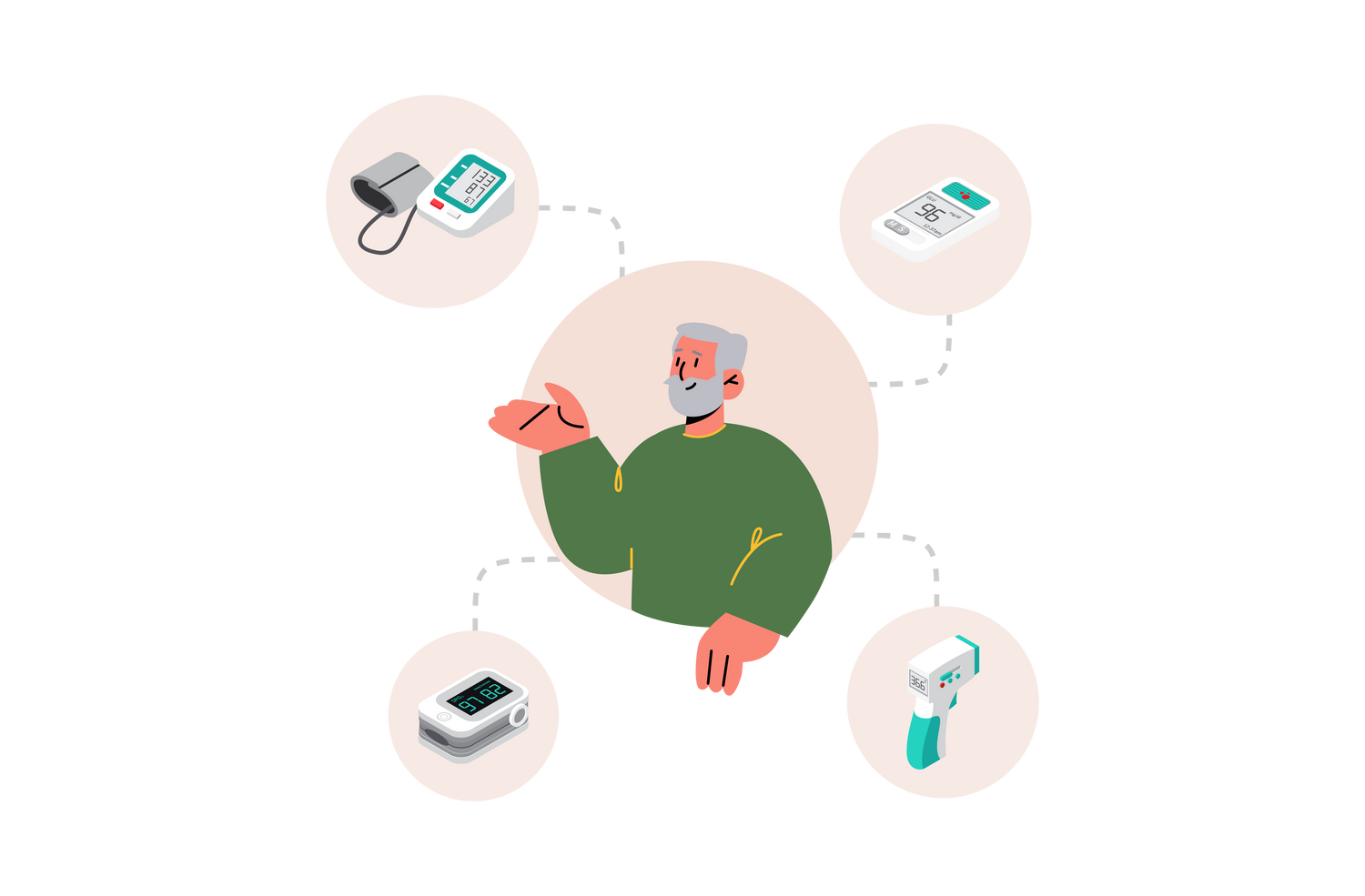 All Your Tracking Needs in One Place
Monitor and keep track of health data all through Blissfull Life app. Be alerted when reading is out of thresholds and receive reminders to take readings.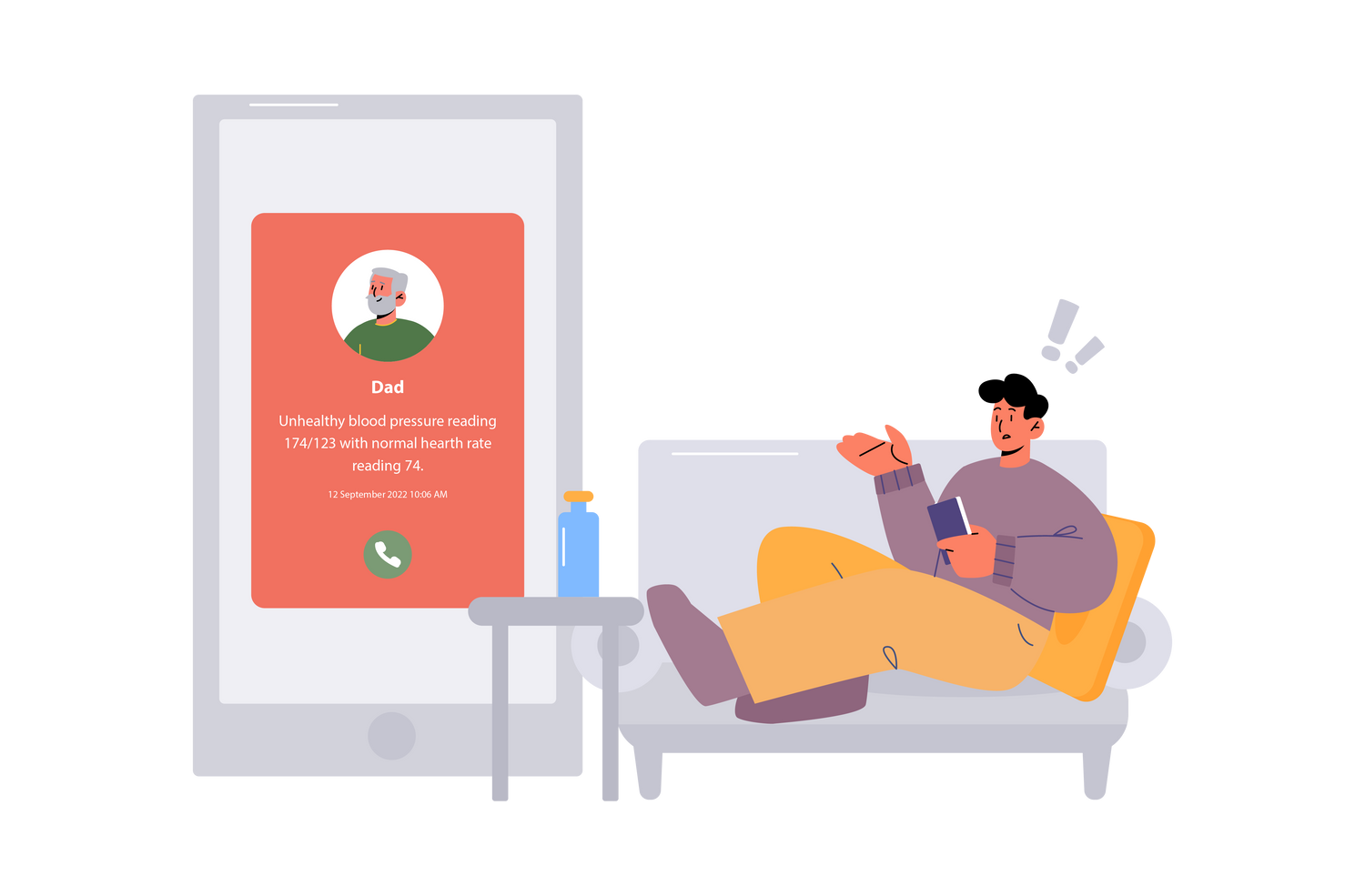 Stay Tuned to Your Health Data
Our smart, auto alert lets you know when important data readings go beyond the thresholds, so that you can identify problems early on and prevent them from becoming more serious.
Get Informative Analytics & Insights
Access to historical vital data, track well-being over time, and get valuable insights that help you take necessary actions.
Stay On Track, Stay Healthy, Stay Blissful
Take Vital Signs

Pair bluetooth enabled medical devices* through Blissfull Life app.

Sync Your Data

New readings will be automatically pushed to Blissfull App through the Mini Gateway.

Get Real-time Updates

Keep track of vital data changes over time and identify any problems early on.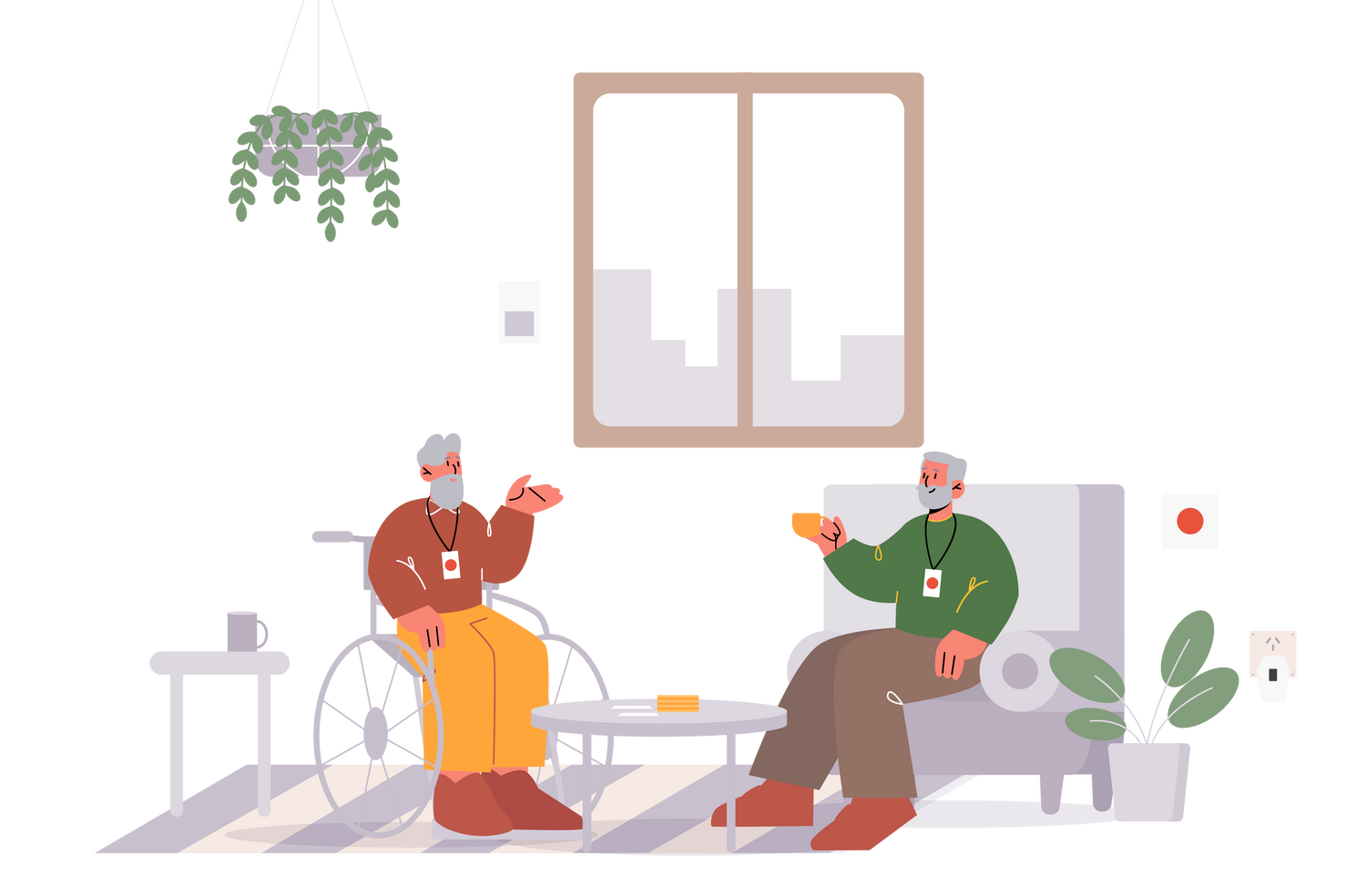 We're Here With You, No Matter Who You Are
Free Shipping

Free shipping available on orders above $200. We ship all domestic orders within 10 business days!

Hassle-Free Return

If you're not completely satisfied with your order, you can return it to us within 7 days. Find out more about our returns policy here.